July 22, 2021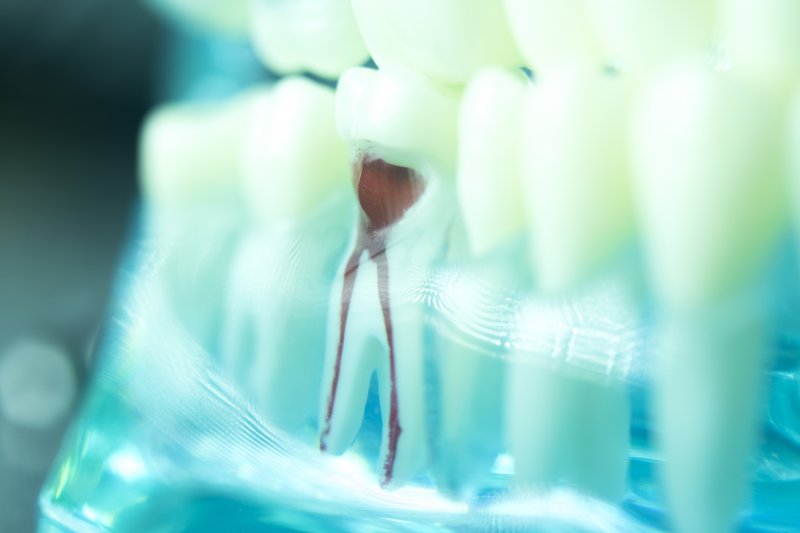 You may have felt dread as soon as your dentist told you that you are in need of a root canal. You've heard that they are terribly painful which makes you feel uneasy about the whole thing. There is so much misinformation out there that makes root canal therapy sound like a scary process, but the truth is that it is a great way to save compromised teeth. Continue reading to learn some interesting facts about root canal therapy.
Root Canals Eliminate Tooth Infections
When bacteria make their way to the center of the tooth, you will experience pain. Since a root canal removes any and all infected pulp and cleans out the tooth, it can put a stop to the infection that is causing you so much discomfort. In the end, your root canal will actually relieve the pain you're feeling as opposed to causing more.
Root Canals Are Sometimes Needed After Pain Subsides
If you have a toothache that suddenly disappears, this doesn't mean that you are in the clear and can go about in your regular life. This could be a sign that an infection has killed the nerves at the center of your tooth, so you can no longer sense pain. However, an infection is still present and will only get worse if you don't seek treatment. The best thing to do is contact your dentist so a stop can be put to the infection before it spreads and becomes more serious.
Antibiotics Aren't Enough for Tooth Infections
Antibiotics are great for fighting off infections, but often times, they aren't enough if you're suffering with an infected tooth. This is because the medication's working mechanism won't be able to effectively reach the location of your tooth infection for a long-term solution. A root canal is often necessary.
Root Canal Therapy Isn't Painful
You have probably heard that root canals are excruciating, but they actually work to reduce your pain. Your dentist will use a local anesthetic to numb the area, so you shouldn't feel a thing. In the end, having a root canal should feel no different than having a large filling placed. It isn't nearly as scary as it sounds!
Don't be afraid if you need a root canal. They have saved numerous compromised teeth in the past, and your dentist will do everything they can to ensure that your experience is as comfortable as possible!
About the Author
Dr. Prachi D. Shah is an experienced dentist who has been working in the field for over a decade. She earned her Doctor of Dental Surgery degree from New Your University College of Dentistry. Currently, she is a proud member of the American Dental Association, Texas Dental Association, Fort Worth Dental Society, East Texas Dental Society, Arlington Study Club, and American Academy of Pediatric Dentistry. To learn more about root canal therapy or to schedule an appointment at her office in Pantego, visit her website or call (817) 860-2222.
Comments Off

on 4 Facts About Root Canal Therapy
No Comments
No comments yet.
RSS feed for comments on this post.
Sorry, the comment form is closed at this time.