September 9, 2018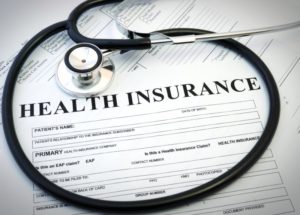 As the fall season is drawing near, your dentist reminds you of the importance of scheduling a preventive care visit before the year ends. That's because this is the only way to cash in on the wealth of benefits these visits offer. Read on to learn what you stand to gain by scheduling a semi-annual appointment. Additionally, you'll find out what insurance companies your local professional is in-network with and the services they cover.
Why Now is the Time to Visit
It's important to get in before the end of the year for a six-month visit because your dental insurance will likely renew at the beginning of the year. Thus, you'll lose out on the benefits of a preventive care appointment.
The Benefits of Preventive Care Visits
Here are some of the advantages of visiting your dentist semi-annually:
Thorough Cleaning – Your dental hygienist will make sure that harmful plaque and tartar are removed from your teeth, leaving you with a cleaner and healthier mouth.
Tedious Examination – The check-up you receive will identify any threats to your oral health so they can be addressed early.
Open Communication – Another great benefit of visiting your dentist for preventive care is that you'll have the opportunity to ask any questions you may have. Thus, you can be fully equipped to incorporate the best habits into your dental care regimen.
What Services are Covered by Your Insurance?
Most dental insurance plans are structured on a 100-80-50 model. That means that preventive care visits are fully insured, and treatments like root canals and fillings (called basic procedures) are 80% covered. That leaves 50% coverage for such work as crown or bridge placement (considered to be major procedures).
Who's In-Network?
Your South Arlington dentist is in-network with the following dental insurance companies:
Cigna
BlueCross
BlueShield
Delta Dental
United Health Care
Aetna
Dental Network of America
But I Don't Have Insurance
For patients who don't have dental insurance, the professionals at South Arlington Dental Care offer the VIP Savings Plan. It's a membership program that provides the following perks:
No deductibles
No maximums
2 free full-mouth and oral cancer screenings per year
2 free check-ups and cleanings per year
1 series of cavity-detecting x-rays
20% off all dental procedures at South Arlington Dental Care
Whatever your financial situation is, your South Arlington dentist has a unique way of addressing it so you can get the dental care you need. If you're ready to make a positive impact on your mouth, teeth and gums, then reach out to your dentist to schedule a visit so you can fall into excellent oral health!
About the Author
A graduate of the New York University College of Dentistry, Dr. Prachi D. Shah has been providing the best in care to her patients for over a decade. To ensure that she stays abreast of the latest changes in the world of dentistry, she maintains membership in several professional organizations, including the Fort Worth Dental Society, East Texas Dental Society and Arlington Study Club. Dr. Shah practices at South Arlington Dental Care, and she can be reached for more information through her website.
Comments Off

on Your Dentist Says Don't Let This Opportunity Pass You by!
No Comments
No comments yet.
RSS feed for comments on this post.
Sorry, the comment form is closed at this time.