October 3, 2017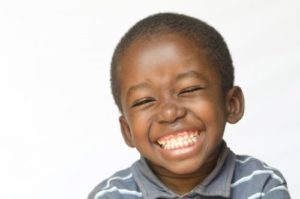 A child's smile is priceless. When they're proud, excited, grateful, or just being silly, you love to see your little one open their mouth and show their emotions with a big grin. However, that beautiful and touching smile could suffer without proper preventive dental care. Your dentist in Arlington is here to explain why such care is so important for kids and how you can teach your children to adopt excellent oral health habits.
The Benefits of Preventive Care
Some parents do not take preventive dental care for their children seriously. They may reason that since primary teeth fall out anyway, there is no need to fuss over regular cleanings and checkups. They might even let their kids skip brushing their teeth! However, such thinking is a big mistake because a lack of good oral hygiene can lead to painful infections. It's also wise to bear in mind that even if you can't see your children's permanent teeth yet, they may be developing under the surface.
When you get your children into a good routine of caring for their teeth, both you and they reap some big benefits:
Your children can avoid painful dental work. When they get used to going to the dentist every six months, they'll get to see such visits as part of normal life, not as something scary that should be avoided at all costs.
You'll save money on dental care. You may also be able to avoid taking time off of work when your child needs to have a major procedure.
Being conscious of your children's dental habits will encourage you to keep up good habits of your own.
Teaching Your Kids to Care for Their Teeth
You should be diligent about taking care of your children's oral health from the time they're infants. By gently cleaning their gums and brushing their teeth from the time that first adorable pearly white appears, you instill in them how important caring for their mouth is. Here are some other tips to help you teach your kids to be enthusiastic about maintaining a healthy smile:
Make brushing and flossing fun. Buy colorful, electric toothbrushes for your kids, turn oral hygiene into a game, and give them rewards when they take good care of their teeth.
If you're afraid of going to the dentist, don't let your children sense that. Always have a positive attitude about dental care.
Use educational videos and other materials to make them aware of what can happen if they don't brush, floss, and visit the dentist regularly.
Kids grow up way too fast, and you don't want part of their childhood to be wasted on toothaches and painful dental procedures. Teach them the importance of preventive care so their smiles stay bright and healthy.
About the Dentist
Dr. Prachi D. Shah is your friendly children's dentist in Pantego. She loves to help patients of all ages maintain beautiful and healthy smiles. If it's time for your little one's next checkup, or you have questions about preventive care for children, contact our office at 817-860-2222.
Comments Off

on Your Dentist Explains Why Preventive Care Is So Important for Children
No Comments
No comments yet.
RSS feed for comments on this post.
Sorry, the comment form is closed at this time.