April 7, 2018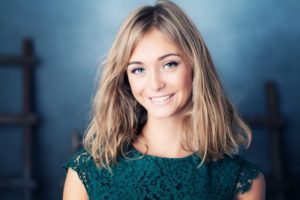 Have you suffered from dental damage that's now causing you pain? There are many reasons why dental damage may occur, but only one real thing you can do about it: get help from your dentist in Arlington!
Dental damage can be easier to repair than you think—especially when you have a dentist on your team that has the appropriate resources, training, and materials to help you.  In fact, there are a few options to choose from when you consider restoring your smile with dental crowns or even filling a tooth's painful cavity. Learn more about your options in this week's blog post.
Learn About Dental Crowns and Fillings
Dental Crowns
A dental crown is a thin, tooth-shaped covering that can be crafted from different materials to cap your tooth. The dental crown fits right over the damaged tooth to restore its stability and function.  There are many uses for dental crowns in dentistry and there are many ways to craft a crown.
Types of Dental Crowns
If you're thinking about using a dental crown to restore any of your teeth, you should know about the three different types of dental crowns that are available.
Gold and metal-ceramic crowns-Very durable and are normally used on back teeth to restore stability. This is because there are hard forces from chewing and grinding that can cause dental damage. Although this is a great material, many patients don't prefer metal in the front of their smile, or in the "aesthetic zone."
Porcelain crowns are usually used for the front teeth because they resemble the look of your natural teeth. Porcelain dental crowns are more expensive than gold crowns because it takes more time and dedication to personalize it to match your smile perfectly.
Ceramic-veneered metal crowns are a hybrid of the dental crowns mentioned above. You can discuss the benefits of this advanced restoration with your dentist.
Dental Fillings
Cavities can be annoying and painful. That's why your dentist will offer to fill them to improve your oral health. Usually fillings are now crafted from a material known as dental composite resin. This is a malleable material that matches the shade of your teeth. No one will be able to tell that you've had cavities in the past!
Different types of aesthetically pleasing restorations can be discussed with your dentist. Simply call and schedule a consultation to learn more!
---
About Our Office
Here at South Arlington Dental Care, we offer different solutions for all patients because we know that not one dental problem is ever the same. There's no general way to accomplish excellent, effective dentistry! Learn more about how you may be able to benefit form customized dental crowns or tooth-colored fillings by giving your local dentist a call.
Comments Off

on Restorations Can Be Beautiful from a Dentist in Arlington!
No Comments
No comments yet.
RSS feed for comments on this post.
Sorry, the comment form is closed at this time.