March 9, 2022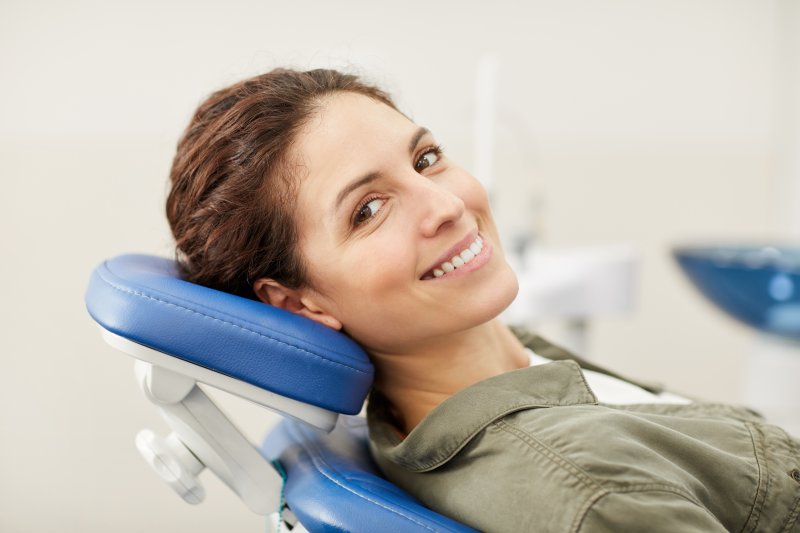 Though tooth enamel is the outermost layer of the teeth. It protects your teeth from damage by shielding the sensitive inner layers. Even though it's the hardest material in the human body, your enamel can still become damaged. From eating foods that are too hard to chew on non-edible items, there are several ways that you can chip one of your pearly whites. If you ever have a chipped tooth, read on to learn about the five steps that you should follow to protect it from further harm while you wait until your dentist can see you.
Step #1: Contact Your Dentist
As soon as you chip your tooth, contact your dentist and explain what happened to them. They will walk you through what to do next and help you schedule an appointment to come in so they can examine the tooth. Even if the tooth isn't causing you any discomfort, it's important to see your dentist as soon as possible. When a tooth is damaged, this weakens the enamel and makes it more vulnerable to decay and serious infections that may require a root canal to be treated. Though this procedure is nothing to fear, it's best to avoid it when possible.
Step #2: Rinse Out Your Mouth
Once you get off the phone with your dentist, rinse your mouth out. This will help prevent potentially harmful oral bacteria from damaging the tooth further. It will also allow you to remove any pieces of tooth left in your mouth before you accidentally swallow or bite down on them.
Step #3: Gather the Tooth Pieces
If possible, locate the pieces of the broken tooth. Store them in a clean, protective container and take them with you to your appointment. In some cases, your dentist may be able to reattach the pieces of the tooth.
Step #4: Stop the Bleeding
If there's any bleeding, use a clean towel or tissue to gently apply pressure to the affected area to get it to stop. If it lasts longer than 15 minutes, immediately go to the emergency room so you can receive further assistance.
Step #5: Manage the Pain
Use a cold compress or an ice pack on the area of the injured tooth in 10-minute increments. This will help reduce any swelling or discomfort that you're experiencing. Additionally, you can take over-the-counter pain relievers to ease pain or inflammation.
By practicing good oral hygiene habits and avoiding eating foods or participating in activities that can harm your smile, you will be able to lower your risk of a chipped tooth. This way, you can maintain a beautiful beam for years to come!
About the Author
South Arlington Dental Care serves patients in the DFW area with the kindness and compassion that they deserve. If you have a chipped tooth that needs to be repaired, they will do their best to fit you in as soon as possible so they can help you get your smile back on track. To set up a consultation or for more information on their oral health services, visit South Arlington Dental Care's website or call their office at (817) 860-2222.
Comments Off

on 5 Steps to Follow When You Chip a Tooth
No Comments
No comments yet.
RSS feed for comments on this post.
Sorry, the comment form is closed at this time.